Welcome to the regional page for Somerset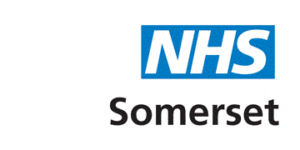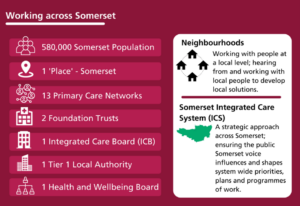 What we do:
Health and care services in Somerset have been working together closely over the past few years to improve services and provide more joined up care for the people of Somerset. In December 2020, we were formally designated as an Integrated Care System (ICS).
In Somerset, we have already achieved a lot by working in partnership; this has been strengthened through our response to the COVID-19 pandemic. These changes have been made possible by different organisations – NHS hospitals, GPs, councils, care homes, commissioners, voluntary and community organisations and others – joining forces to agree and plan for local people's needs.
The move to integrated care gives us the opportunity to really make a difference for our residents and communities. Working together in partnership we can deliver huge benefits to the health and care system and will improve the health and wellbeing of Somerset's residents.
We've already made significant progress in Somerset over the last few years to improve care and provide more joined up services, this means that some of the work we need to do to develop as an ICS is already in place.
To find out more please follow this link –  https://nhssomerset.nhs.uk/